How to vote
If you vote more than one time, only your most recent vote will be kept. Voting will close at midnight on June 8, 2019. Only current Yankee/USAV member votes will be counted. You will receive both your USAV ID and your unique voter ID in an e-mail at the e-mail address associated with your USAV Webpoint account. If you did not receive these numbers, contact .(JavaScript must be enabled to view this email address). Voter ID numbers will be mailed on or before May 16, 2019. Do not request your ID before that date.
Click the button below to go to the voting form.
Meet the Candidates
Candidates for President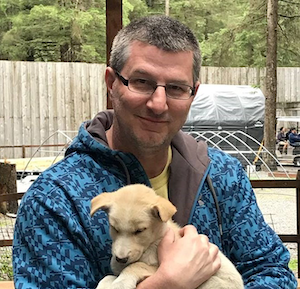 Jeffry Powell
I will be running for president of Yankee Volleyball in this election.
Our current president Judy Katalina will be running for Vice President and I will benefit from her guidance remaining on the board to help out with presidential details that I have not dealt with in the past. I spend a lot of my free time every week during the indoor season working for Yankee volleyball to keep things running smoothly and have been doing so for the last 12 years.
Here are some of my qualifications:
Playing in Yankee tournaments for the last 25 years
Yankee Board member for 12 years
Vice President of Yankee for 8 years
Men's rating committee member 12 years
Current Chairperson for Men's and Women's Rating Committees--I know most of our membership by name (and rating)
USAV Referee
Tournament director for 5 years
Help organize and run the BCEC tournament every year
Help organize and run the Yankee picnic every year
Webmaster of yankee.org
Manager of Yankee Facebook Page
Grass roots committee leader (organize all Yankee scrambles for new players)
Rick Pierce Sportsmanship Award winner, 2009
I'm always willing to listen to your ideas and feedback on how we do things and am open to positive changes going forward.
Candidates for Vice President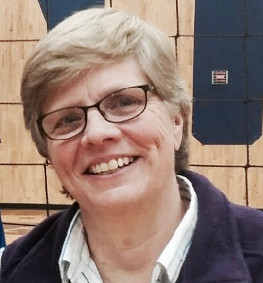 Judy Katalina
"Leaders instill in their people a hope for success and a belief in themselves. Positive leaders empower people to accomplish their goals." I feel that I have accomplished my goal of helping to make Yankee the best adult volleyball organization in the nation. It is something that we all should be proud of as we are the envy of all other USAV regions. This job would have been impossible without the help of our Commissioner Dave Peixoto and the Yankee Board.
With that said it is time for me to step down as President of Yankee. I would not do this if I wasn't absolutely sure that my successor Jeffry Powell and the rest of the Yankee Board will continue with our mission of making volleyball available to all and growing our membership. I will stay on as Vice President to make sure the transition is a smooth one.
Candidates for Treasurer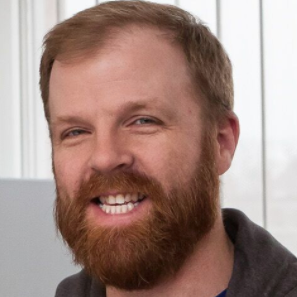 Mark Archibald
Hello all, my name is Mark Archibald and I am running for board re-election for the position of Treasurer. I've been a member of yankee for the better part of two decades now. I've served on the board for several years now and have also served several appointed positions such as Head Rater, Tournament Coordinator, Picnic Coordinator, Championship Coordinator, and several other throughout the years. Most recently, I've successfully coordinated the growing Boston Volleyball Festival which consisted of 125 competitive teams over two days. I'd like to say I've experienced Yankee Volleyball on several levels and serve in several capacities over the years which has enabled me to have a good understanding of the community and its needs. In my professional career I am the Manager of Finance for a web development company. I feel that I'm qualified and able to meet and exceed the demands of the Treasurer position for Yankee for many years to come.
Candidates for Secretary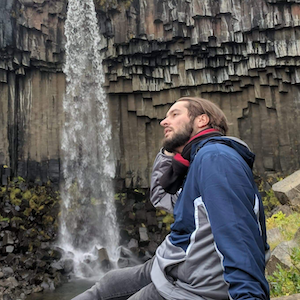 Casey Burnham
I'm looking forward to the opportunity to continue my tenure as the secretary for the Yankee board to continue to grow the organization and help the board take in feedback of the community. After getting my start at a C scramble in December of 2010, I've played in 25+ tournaments per year for each of the past eight years ranging from C- to A/AA. I'm currently a member of the men's rating committee and have been the secretary the last two years. My biggest objective in becoming a member of the executive committee would be to increase transparency to the greater community in terms of why the board takes certain actions and how the organization is run.
Candidates for At-Large Representatives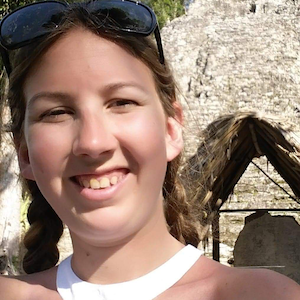 Ashley Conway
My name is Ashley Conway. I've been an active Yankee member for the past 3 years. As an at large representative to the Yankee board, it would be my goal to be a voice for member concerns and work with the rest of the board to address those concerns for the betterment of the Yankee organization.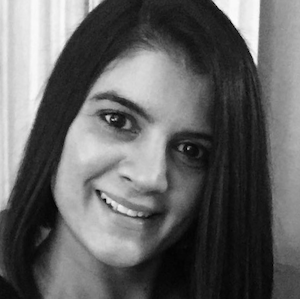 Miriam Moodley
I've been playing volleyball for over 25 years and hope to continue playing for another 25 years. I moved to Massachusetts in 2012 and joined Yankee Volleyball as a player.
In 2013, I obtained my NFHS Volleyball Coach certification and became a MIAA certified coach. I worked as a Club coach at PUMAS Volleyball Club for two years, I am also a current Board Member on their Board as Secretary. I coached for Wootown Volleyball as a part-time coach and Beach Volleyball Coach, and I was the Varsity & JV head coach for Nashoba Valley Technical High School.
In 2017, I became a Provisional Referee with USA Volleyball and officiated both Adult Yankee volleyball and NERVA junior tournaments.
Prior to moving to USA, I worked for a National Non-Profit membership organization for over 10 years and was a board member for a charity organization.
I am currently working on getting certified as a PAVO/NFHS Referee and a Line Judge official and becoming a Regional referee with USAV.
I'm interested in joining the Yankee Board as I am invested in the organization and I would like to bring my knowledge and expertise to the Board to help ensure good governance and to enhance member services.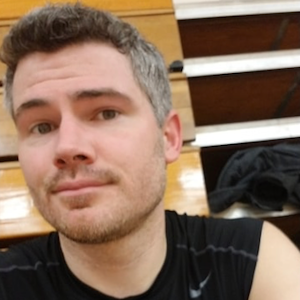 Kyle Dalton
I want to become an at-large representative for Yankee Volleyball so that I can begin to be more involved in the direction of the organization and to help grow the sport in a positive direction. I have been playing outdoor volleyball since the summer of 2014. I began at Stick's Tavern which is now Wyld Card Volleyball in Chepachet, Rhode Island. Prior to this I had no experience with organized volleyball. If I recall correctly I only played in sand 6s leagues that summer. I would say that when I first joined the world of volleyball that I had blinders on. I was under the impression that sand 6s at this level was all there was to play and I thought it was amazing back then. I still remember that feeling which is why I am always trying to introduce new players to all of the different leagues and groups that our region has to offer. I feel that people who are new to the area sometimes have tunnel vision like I did and stay focused on just one location or they are too shy or intimidated all together to even try to get involved.
When I first started playing indoor volleyball in the fall of 2015 I knew nobody. I was the newbie at the Wootown Wednesday night scrambles. It was intimidating for me to try to walk up to ask someone to pepper or even introduce myself. Since then I have gotten to know many of the league coordinators, yankee directors, and other people who run summer tournaments so that I can help to spread the word of all of the happenings to not just the veteran players but to the new players as well. I feel that over the years I've helped grow the sport and Yankee through introducing new players to Yankee, putting players in touch with other players, helping new and veteran captains fill their teams when needed, doing FB Live videos, bringing music to tournaments, etc. I feel like there is more that I could be doing but I'm in one of those situations where "you don't know what you don't know" which is why I want to become an at-large representative. I feel like this opportunity will give me some insight as to how I may be able to contribute more and in a more collaborative way with Yankee. I also plan to get my R1 certificate next fall, possibly join the rating committee, and potentially become a TD if I can find a gym to run tournaments out of. I've learned a lot over the last several years in Yankee from how to stay in a rotation to how to speak with referees and avoid getting yellow/red cards. I'm sure that given the opportunity that I'll learn much more and have a lot of value to add to the table.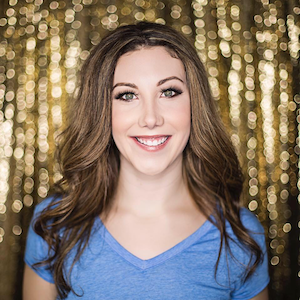 Brianna Han
Being a part of the Yankee community since 2015 and being a part of the Yankee Board for the last two years, has been an honor and a privileges. As most of you know, volleyball is more than just a sport, it's a way of life. Volleyball has brought me some of my closest friends, that I now call family, as well as my husband. I am committed to this community and want nothing but the best for all of the members. As an at large member of the Yankee Board, I promise to bring the comments, concerns, and suggestions of the community to each of our meetings and conversations.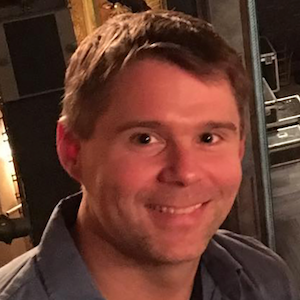 Geoff Tasca
Anyone who has been to Nationals or Pottstown can recognize how great the New England volleyball community is. The closeness of our region and the cheering sections are unrivaled. Yankee Volleyball has given me so many things – close friends, great memories, unforgettable experiences, and even a wonderful fiancée. It's amazing to see the number of new players who enter our community every single year as well as the seasoned veterans who have been playing for decades.
I have been part of the Yankee community for 6 years now, probably in the running the last several years for most tournaments played (what can I say, I love volleyball!). I am finishing up a 2-year term as an At-Large member of the Yankee board, have served on the Men's rating committee for 4 years and this year I became a certified tournament director.
Yankee Volleyball is at its heart a grass-roots organization driven by its volunteers. It would be an honor to continue to serve as a member of the Yankee board to give back to the community who has given me so much.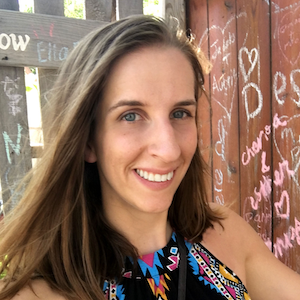 Amy Jean Grigg
I would be looking to run again for an At Large Position on the Board for a second time. As an active member of the Yankee Volleyball Community as a player, referee and captain, I believe I bring a valuable voice to the table. I want to continue to contributing and giving back to the organization and community where I have spent many weekends in gyms participating in tournaments. I feel that, though I don't know everybody, I have grown to know a lot of the members of the organization at many different levels of play which is valuable. I feel that I am reasonable and fair when addressing different issues that occur. I also have enjoyed helping to run the instagram and help run the Facebook outlets.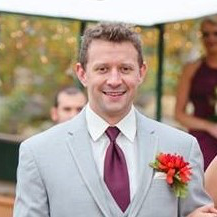 John Kubilis
Hello Folks,
Here is a little background for those of you who do not know me. I am a highly active member of the NERVA volleyball community. For Yankee, I am currently Member at Large for the Yankee Board, a Tournament Director, Ratings Committee Member, Certified Referee, and Team Captain. For NERVA juniors, I am Club Director of both an indoor and beach volleyball club as well as serving on the NERVA Juniors Competition Committee. I also run other volleyball programs for adults and kids in Central Mass.
Volleyball is my passion and Yankee played a big part in restarting that fire for me. Being a board member is a way for me to give back to the community that has given me so much. My main vision for Yankee in the coming years is growth. My goal is to help grow both the number of members participating in events and the number of events offered each season.
Please vote for me so that I can continue to assist the Yankee organization in providing you all with the best volleyball experience possible. As always, please bring any concerns or ideas you have about the Yankee organization or community to me and I'll be happy to present them at the Board Meetings.