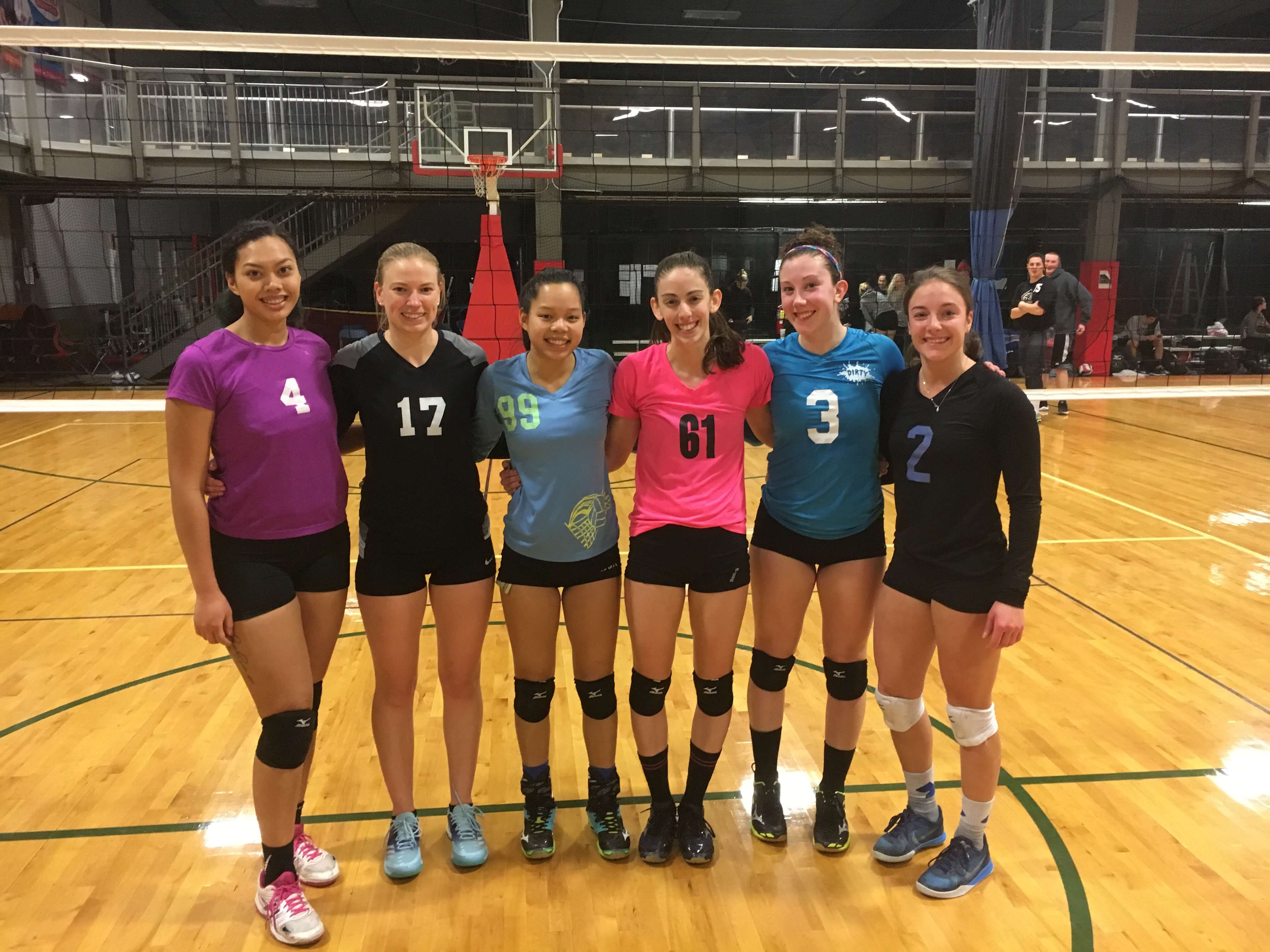 1/28/2018 Awkward High Fives wins out over MIT in WC+ at NSA
What an incredibly evenly matched tourney!
Going into Round 9 of pool play it was possible that all 5 teams would end up at 4-4, forcing some math and playins....luckily for the TD this did not happen. Awkward High Fives, who started with only 5 players in round 1(today's lesson, don't lock yourself out of your apartment while packing your stuff up for a tournament), ended up avenging their first round crushing 25-12, 25-17 defeat by MIT by overcome them in the finals in a close 3 set match. Somehow the combined strength of Boom! and Tensegrity, the winners of multiple WC+ tourneys this year and last just didn't work out for them.
Pool play:
1. MIT 6-2
2. Awkward High Fives 5-3
3. Shenanigans 4-4
4. Dirty Half Dozen 3-5
5. Boom-segrity! 2-6
Semifinals Awkward High Fives d. Shenanigans 25-9
Finals Awkward High Fives d. MIT 25-15, 20-25, 15-11
Prizes: cash for first