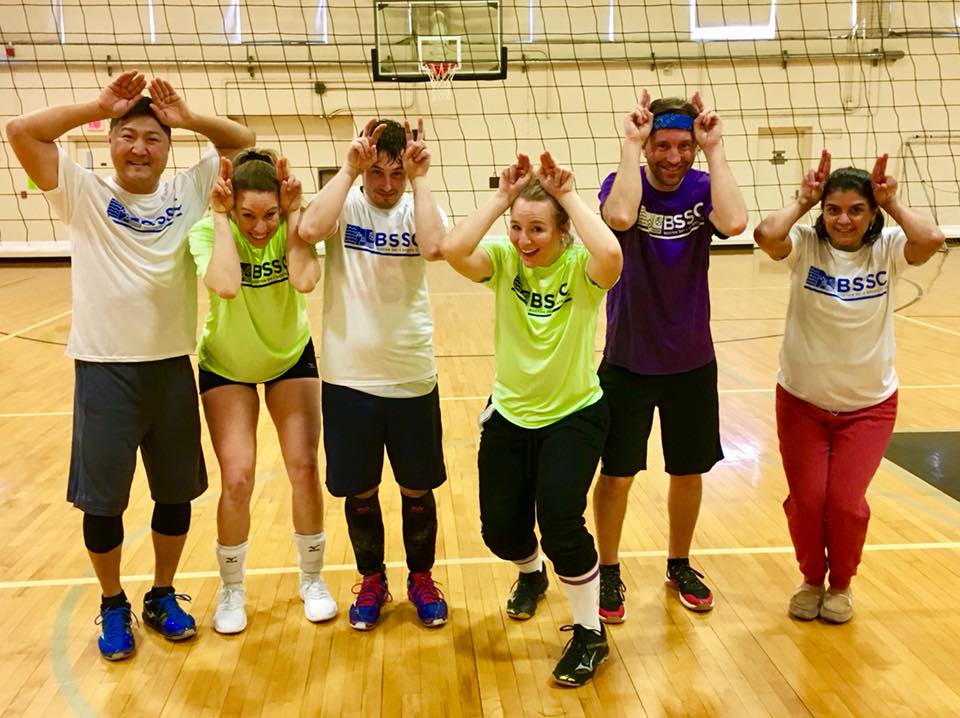 4/1/18 Easter Egg Fools defeats Cadbury Eggs to win RCOC+ at Brandeis on Easter
Does picking Easter themed team names on Easter guarantee success? Mostly yes!
Geoff Tasca and Crystal Huntoon get engaged one weekend and a few weeks later they are fighting it out in the finals of the RCOC+ at Brandeis with Crystal winning the day.
Pool play:
Pool A
play-in for 2nd Easter Egg Fools def. 5am in Reykjavik 17-15
EZ Pass 7-1
Easter Egg Fools 5-3
5am in Reykjavik 5-3
Remember the North 2-6
Jiggly Ninjas 1-7

Pool B
play in for 2nd Cadbury Eggs def. Waffle House 15-12
The Big Peeps 6-2
Cadbury Eggs 4-4
Waffle House 4-4
Lean on Us 3-5
Cabo Wabo 3-5
Semis:
Easter Egg Fools def. The Big Peeps 25-20
Cadbury Eggs def. EZ Pass 25-22
Finals: Easter Egg Fools def. Cadbury Eggs 25-22, 25-22
Prizes: BSSC Dri-fit T's