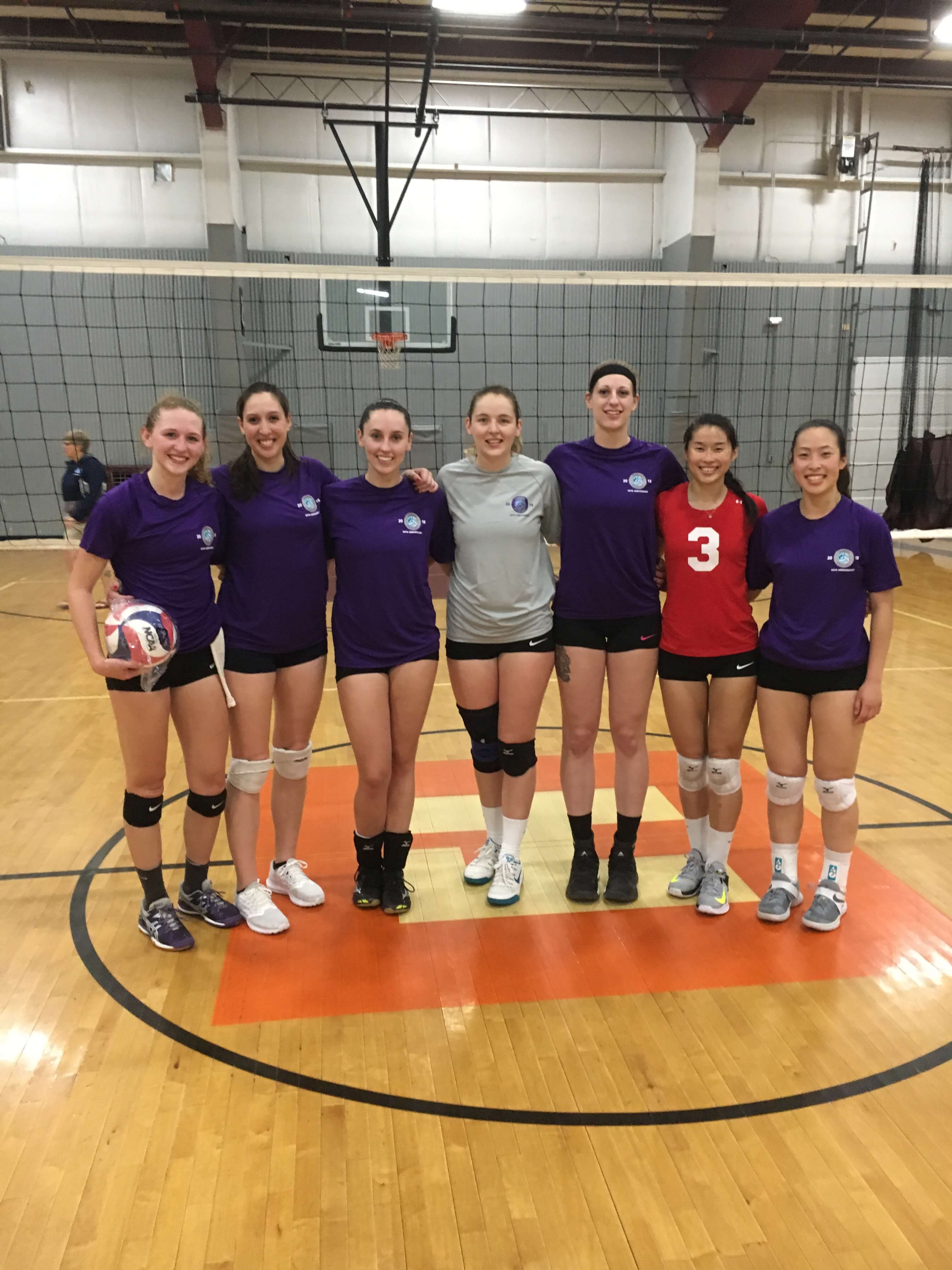 5/6/2018 Hitlist wins WA/AA regionals over Mafan!
Everyone went 3-3 in pool play in a very competitive A/AA tournament.
Hitlist made won their semifinal and final matches over the Little Rascals and Mafan to warm up for WBB regionals the next weekend.
Martina's dream of winning a long sleeve t-shirt was shattered.
Pool play:
Little Rascals 3-3
Mafan 3-3
Thunder Chix 3-3
Hitlist 3-3
Semis:
Mafan def Thunder Chix
Hitlist def Rascals
Finals: Hitlist d. Mafan
MVP Jaidyn Blanchfield
Prizes: $500 regional stipend to Mafan, short sleeve champs tees to Hitlist