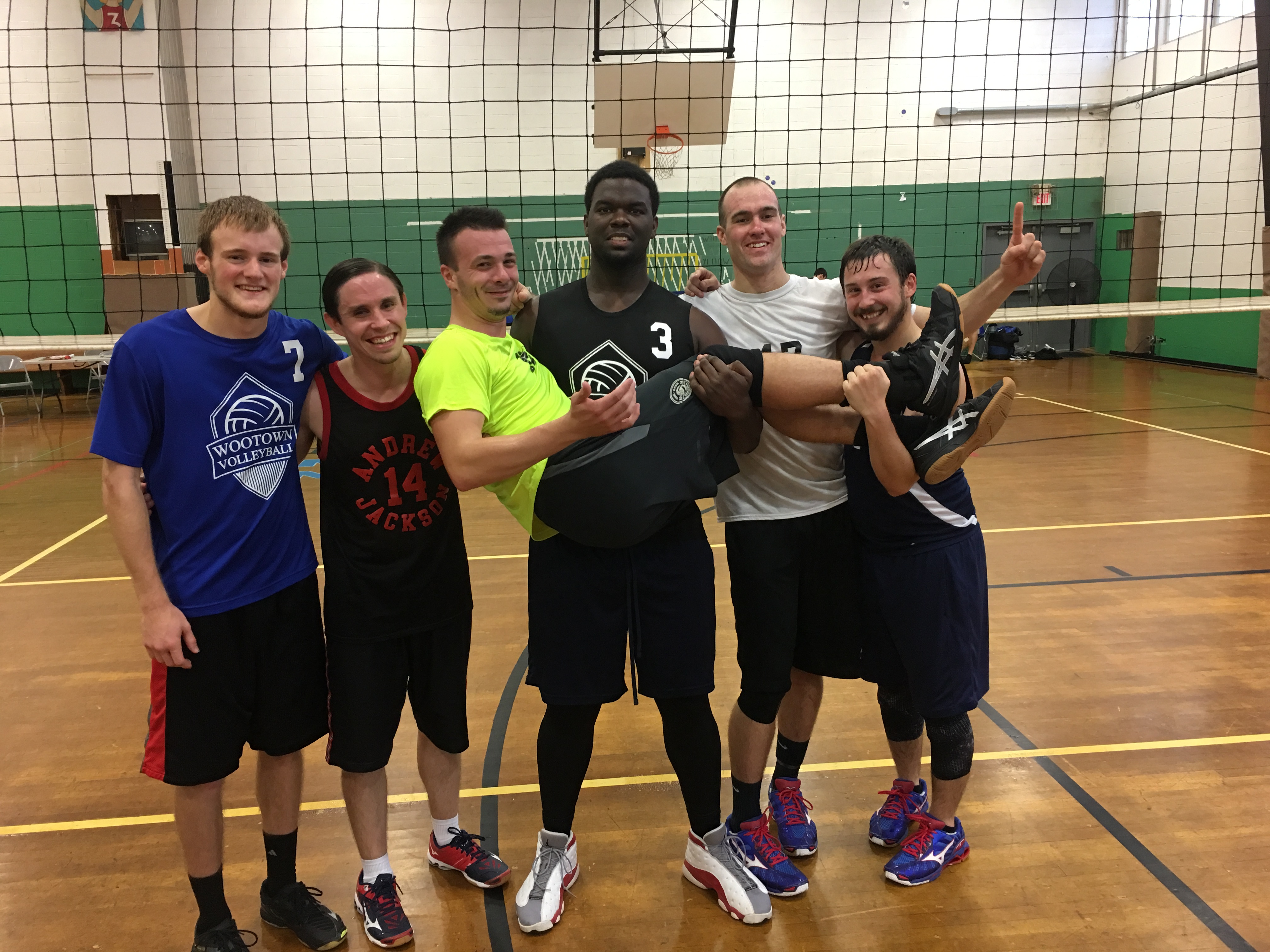 Blocktoberfest wins the Men's C!
October 21, 2017
After a dreadful 3-5 pool performance, Blocktoberfest dominants the #1 'Murica in the best of three finals, 25-22, 27-25. Here's how it happened - 'Murica won every game in pool play to reserve the # 1 seed in the playoffs. Much to the TD's dismay, the other 4 team tied for 2nd at 3-5. By pool play point differential, The Empire Spikes Back took 2nd seed with a -2 over all. The other three teams partook in play-ins with Cabo Wabo vs Bob Lolaw's Law Blog. Cabo Wabo Breezed through with a 15-8 victory. They were stopped in the next play-in as Blocktoberfest squeeked by with a 17-15 victory. Blockobeterfest went on to beat The Empire Spikes Back in the Semi-finals 25-17. Seem they were on a roll as them finished off 'Murica in two games.
So despite the 3-5 start, Blocktoberfest won the last 4 do or die games. And 'Murica lost the last two.