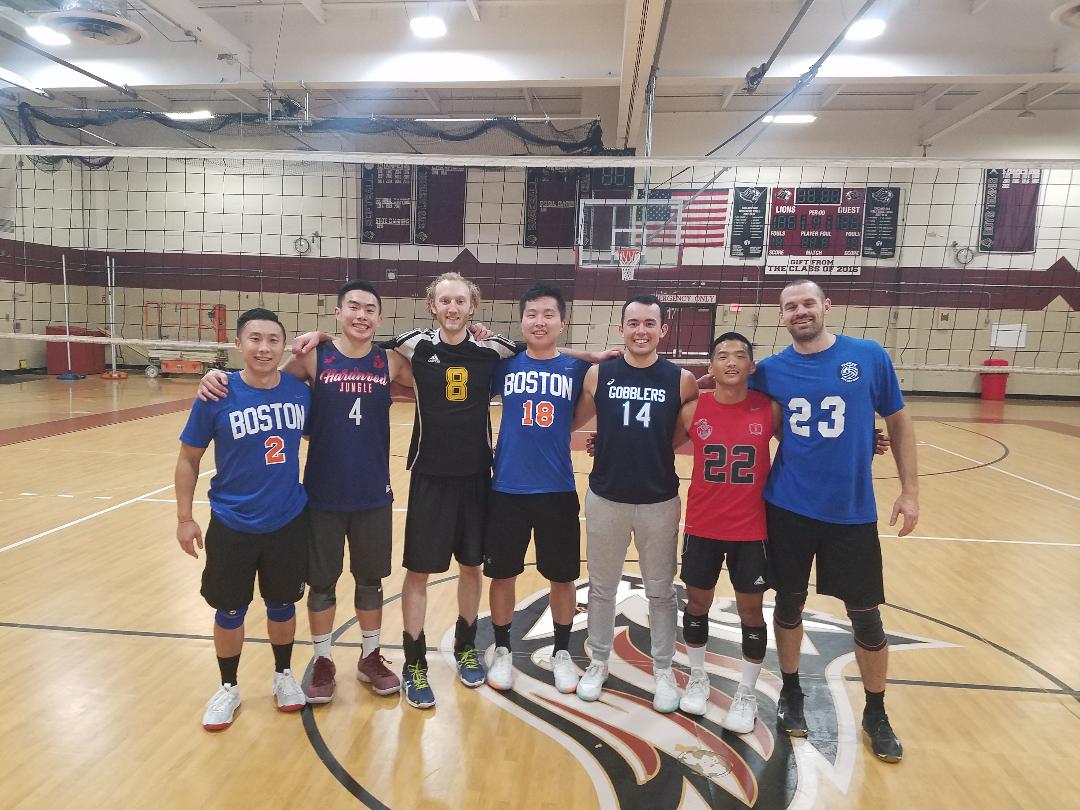 Team Dennis Jiang wins the annual NoShave November tournament at Chelmsford!
November 18, 2018
As the Annual No Shave November tournament, I (Brian Acheson, the TD) donate money for every non-shaven individual in the gym. This year their were 28 individuals with facial hair. I will donate $84 to the American Cancer Society. Let's beat cancer!
10 teams entered, but only one team could take home the prize. After a great day of some great volleyball, team Dennis Jiang wins the Men's B- tournament at Chelmsford High School.
With some good competition within the pools, fatigue could be seen setting in during the semi-finals and the finals.
The champions team Dennis Jiang defeated Pass and Hitties 25-14 and 25 17.
To get to the finals, team Dennis Jiang defeated Argonaut in 2 straight sets, 25-20, 25-17.
Pass and Hitties defeated Peluche in the semifinals, 25-18, 25-21.
Pool play ended cleanly with the following results:
Pool 1:
Argonauts 6-2
Pelulche 5-3
Tropic Thunder 4-4
We Bangin' 3-5
Ya'll Reedy for This? 2-6
Pool 2:
Pass and Hitties 6-2
Dennis Jiang 5-3
Swing Away 4-4
Thighed Out 3-5
Vindicators 2-6
Thanks to all the teams that played! Congrats on a great tournament.