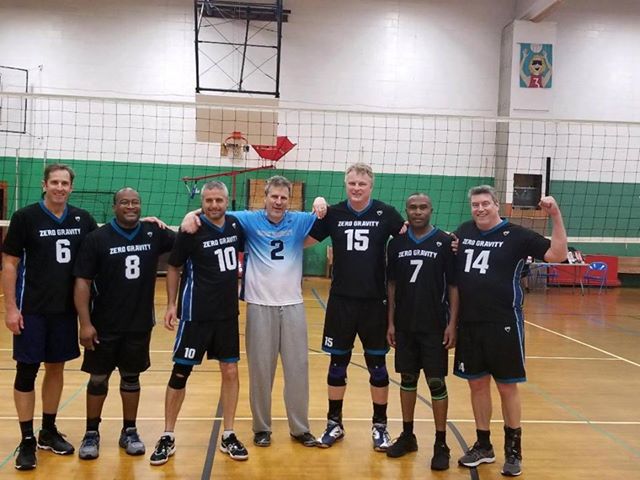 Zero Gravity defeated the Vertigo 55's in the M B- 50+ AF tournament in Clinto
November 11, 2018
Zero Gravity upset the previously unbeaten Vertigo 55's this past Sunday by a score of 25-18. They got to the finals by beating Set Me 25-22. Vertigo 55's beat thier elders, Vertigo 60's 25-23.
Pool
Vertigo 55's 8-0
Zero Gravity 5-3
Vertigo 60's 4-4
Set Me 4-4
Canton 4-4 (eliminated on overall points)
All Set 3-5
Greenfield 0-8
Winner got a free tournament!